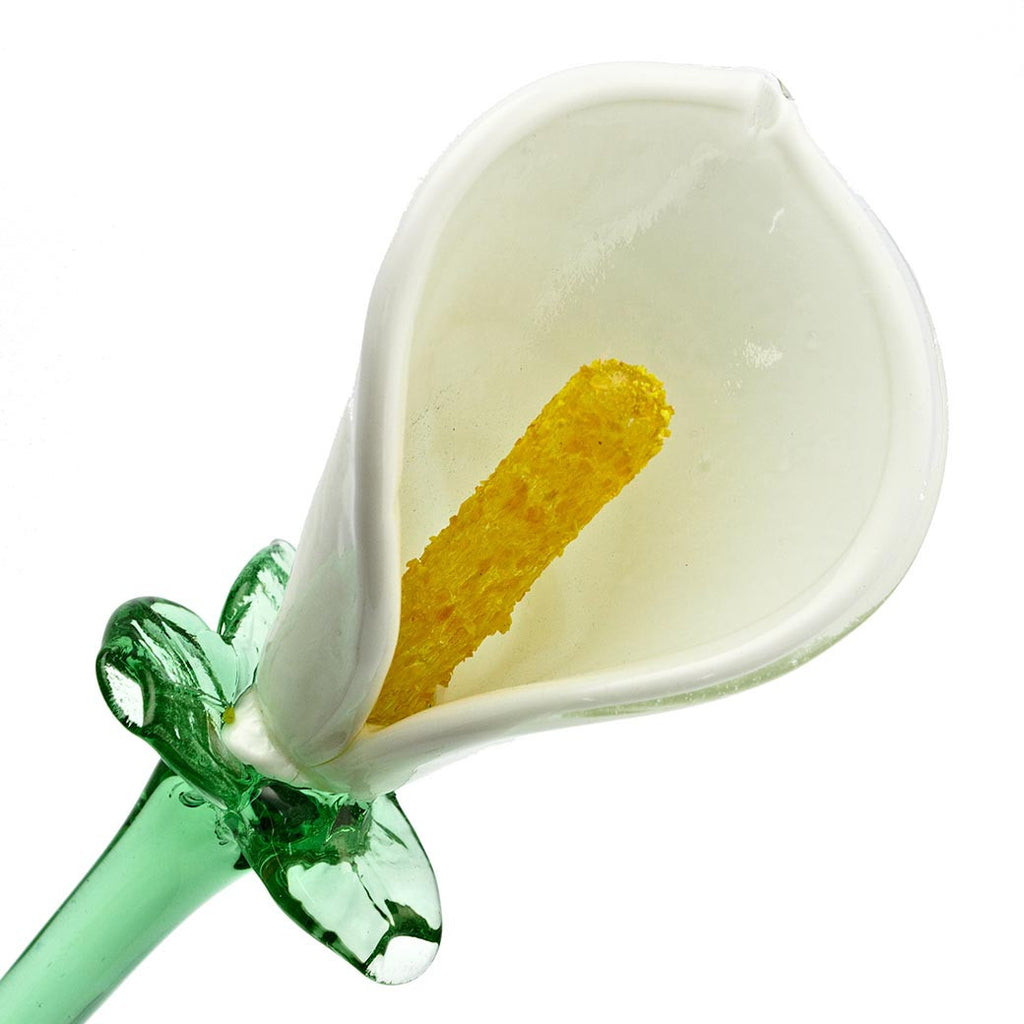 Handmade Glass - White Calla Lily - 20" Tall
See our video go to;
 https://www.youtube.com/watch?v=JzD_V3ehk0U
Size: approximately 20" Tall Handmade Glass - White Calla Lily - 20" Tall -
FREE Shipping to lower on all orders over $50.00
Each of our flowers in our entire collection is a One-of-a Kind, Handmade piece,.
They feature a transparent pure green stem that extends the overall length to approximately 20"
The artist that makes our flowers has spent her entire life designing and producing these flowers.
Free shipping on orders order $50.00!
Color: White