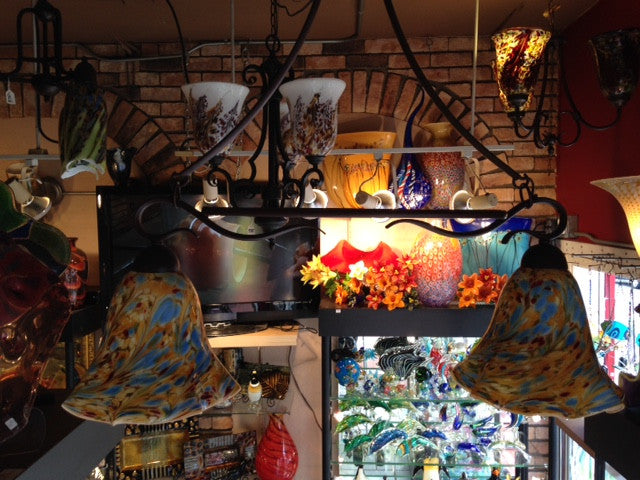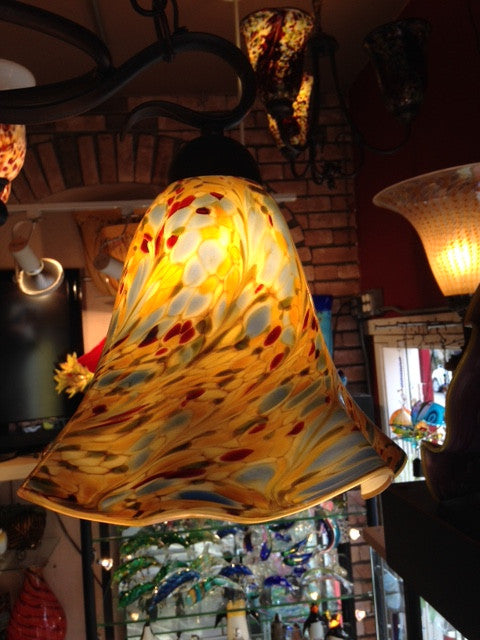 Two Light Island Fixture - Fluted Brocade
This delightful pattern carries the warm background tones of tobaccos and golds.  But right up front dance light blues and splashes of red.  The fixture has an antique bronze finish and is open and carries an understated elegance.   It is 31" high x 29 1/2" wide.  As all of the other fixtures, there is an additional 6' of chain to give you the flexibility to suspend the piece to a height that is comfortable for you and your family. The canopy is also included for immediate installation.  
Custom blend pieces and a fixture of like value would normally run about $800.00.  But because it's on the floor, you may find the price a bit more comfortable.  And maybe....this piece is just the perfect piece for you!