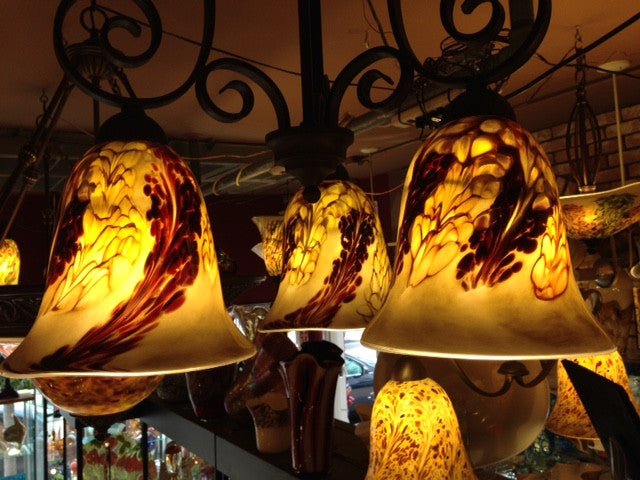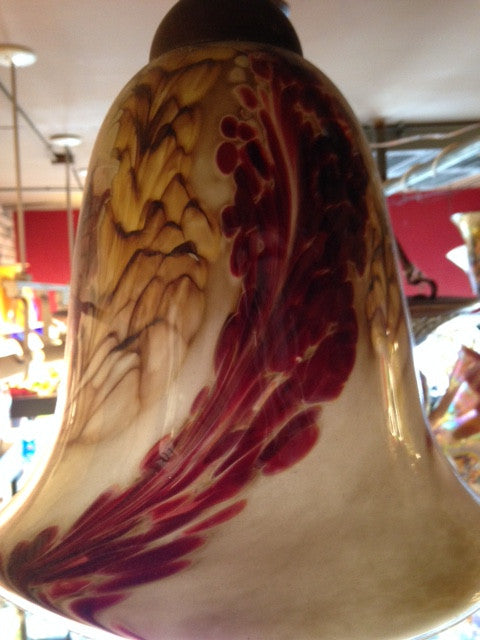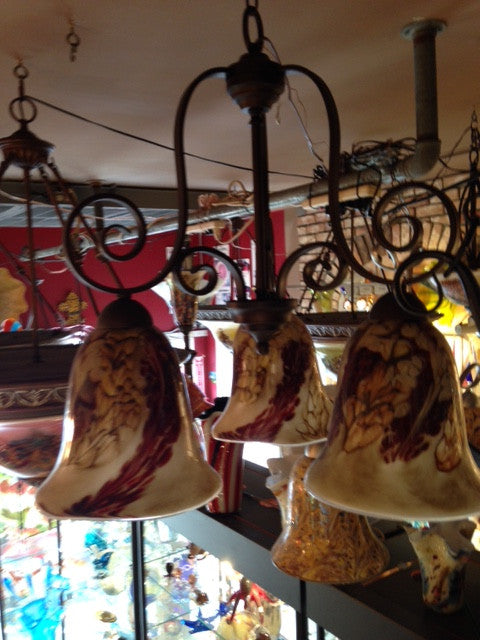 Three Light Chandelier - Lava
Three Light Chandelier perfect for a large, square island or a med/small dining room table.  Overall size for this warm lovely is 23" tall x 20 1/2".  The fixture is Old World Iron, very transitional piece.....and it comes complete with an additional 6' of chain and the canopy kit for immediate installation.  Each piece is a signed piece of art glass.  
Also, it's shown here with a fluorescent light bulb.  But not my first choice.  There are some LED's out now that I haven't used in the shop yet, but have seen in some of our customer's homes that is out of the world beautiful!  It's a great choice....no heat and the color is gorgeous.  Just say'n. 
This piece normally would sell for about $1,200.00 to $1,300.00.