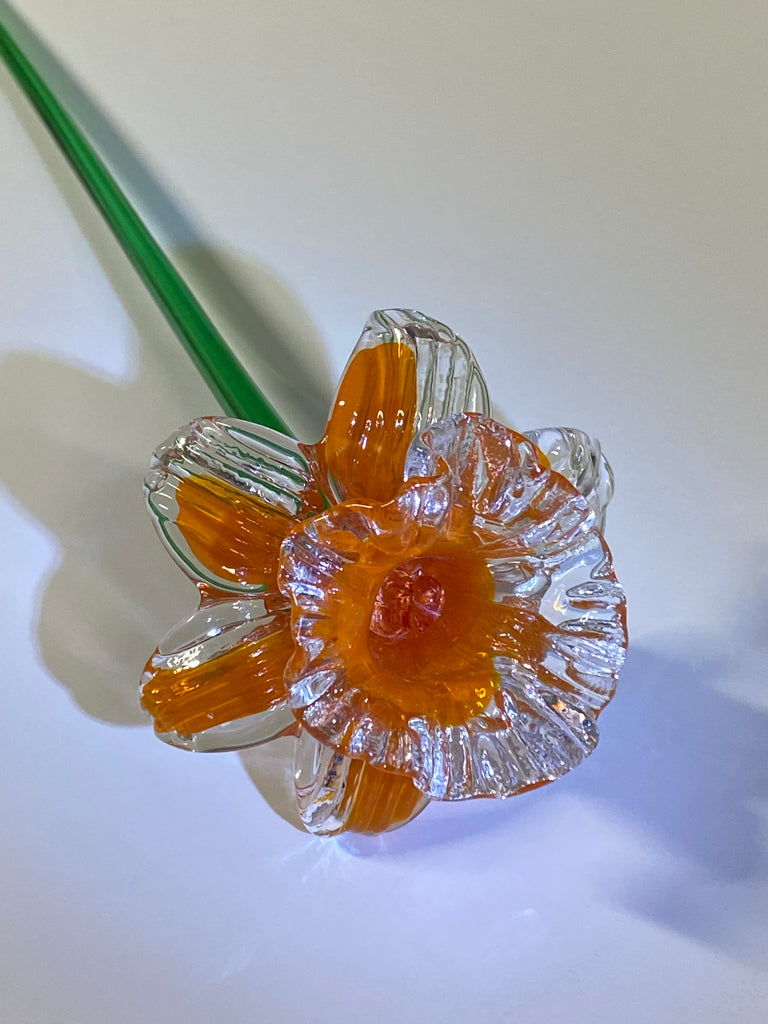 Orange Daffodil Glass Flower
Handmade Glass Flower -Orange Daffodil - 20" Tall - FREE Shipping to lower 48 on all orders over $35
They feature a transparent pure green stem that extends the overall length to approximately 20"
The artist that makes our flowers has spent her entire life designing and producing these flowers.
Shipping Note:
To get Glass Flowers to you safely it requires box within a box technology. That  special handling makes the first flower more expensive to ship. However as you add more flowers to your order the cost to ship each one drops dramatically.
Size:approx. 20" Tall