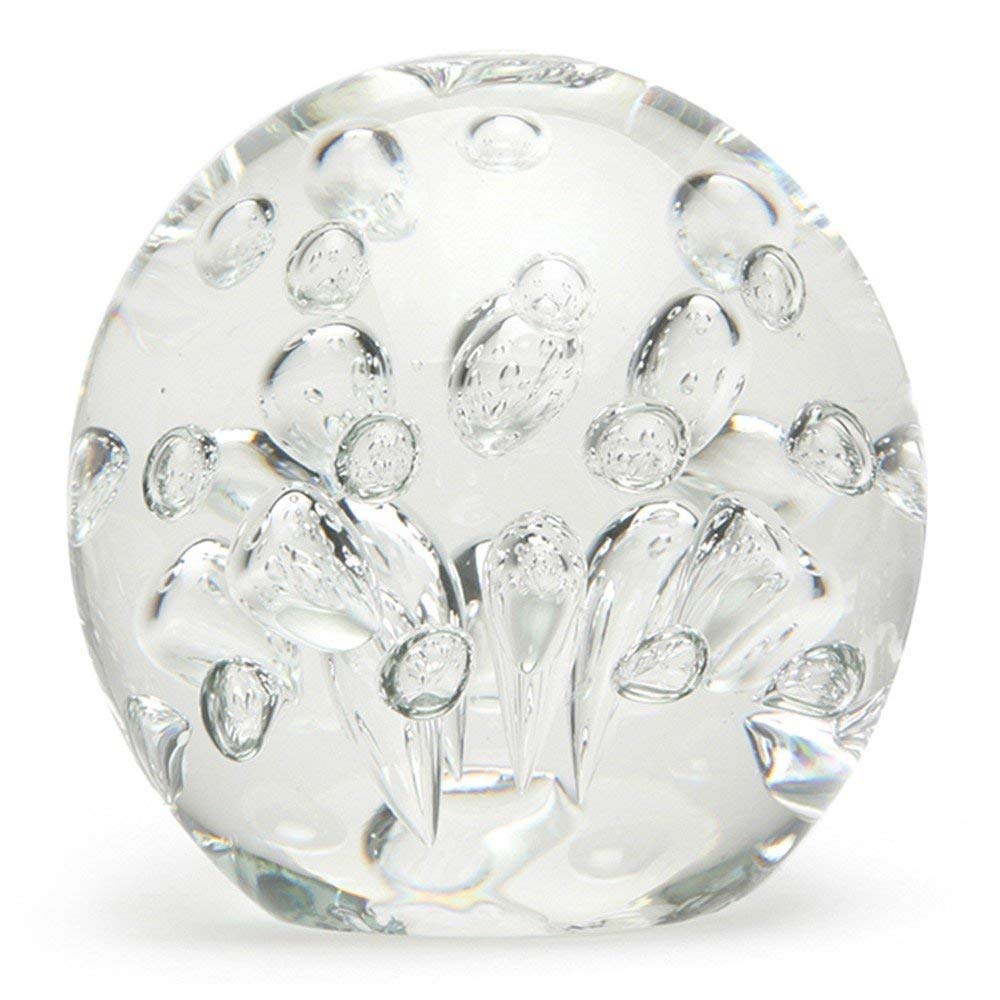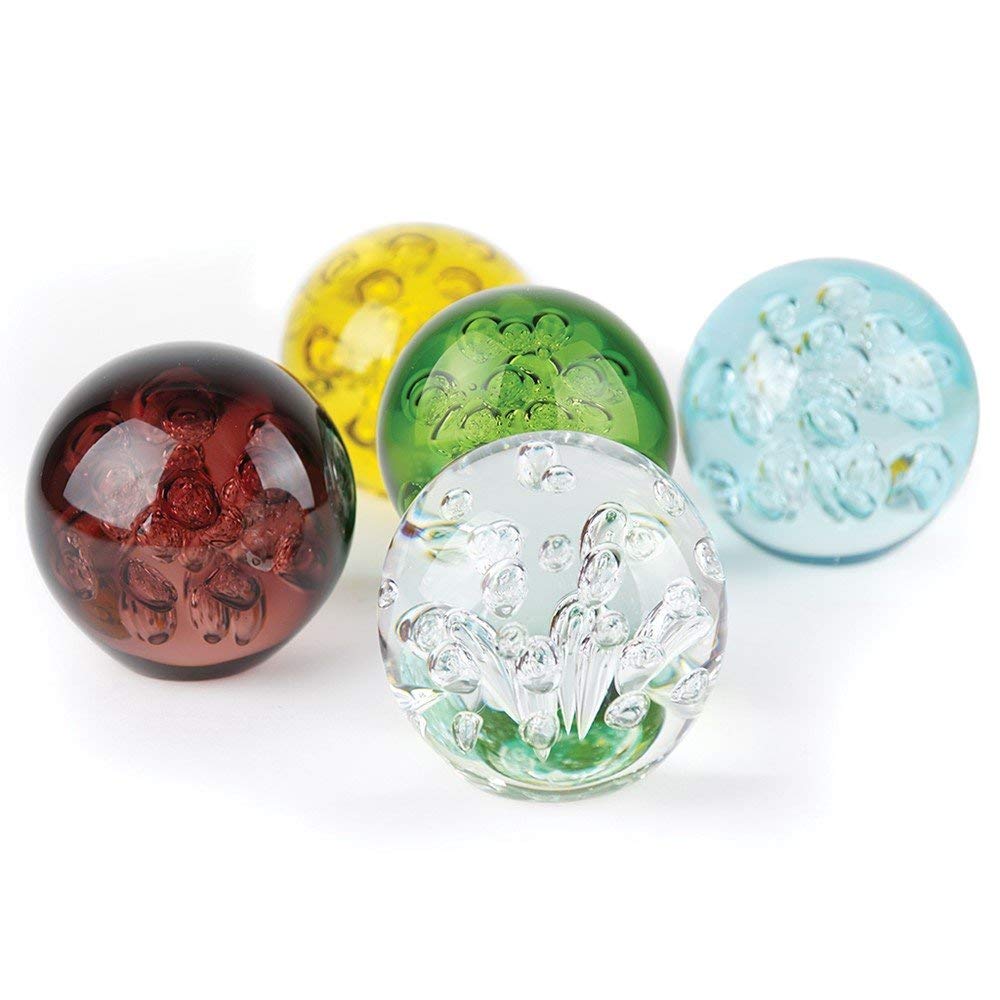 Handmade Glass Paperweight - Swirl - Spa Bubbles - Clear - 4" Tall
Introducing the newest additions to our Large Spa Bubbles Paperweight Collection. A Dynasty Gallery creation. This beautiful handmade paperweight is made from colorful layers of 1500 degree molten glass. All of Lowery's Hot Glass "Signature Pieces" are designed and created using glass blowing techniques developed by the Italians thousands of years ago. The same way we blow glass in our studio/gallery located in Old Town San Diego where we have been open to the public since 1995. Every item we feature on our website and in our gallery is created using the finest materials available, sourced worldwide. We have a combined 65 years of experience in Italian style glass blowing. For further information contact Diane @ dianelowery@cox.net or call 619-297-3473. To see a 5 minute video of us blowing glass, go to: https://www.youtube.com/watch?v=JzD_V3ehkOU Hand made art glass. Art glass is designed and created by using the same "offhand Italian glassblowing techniques". Lowery's glass presents products using only the finest quality components sourced worldwide. This includes hundreds of rich concentrated art glass colors; the finest, most expensive made on earth.
REGARDING SHIPPING:
Everything we ship is professionally packed by glass artists with 20 years experience packing our art glass. We use only the finest packing materials. Always Fully Insured !
FREE SHIPPING to the lower 48 when you spend over $50.00