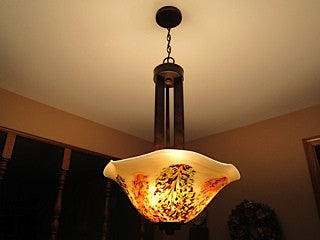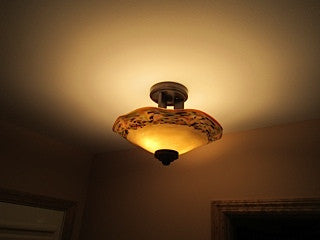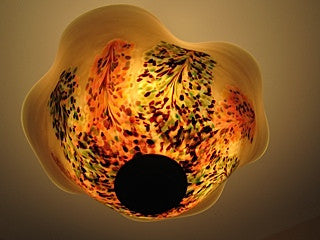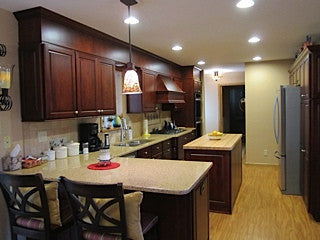 Hand Blown Glass Lighting - Welsh Project
Here is a body of work (a family so to speak) that includes variations of the same color scheme.  We needed four different fixtures for four different locations and yet all of these spaces were visible from any point.  How do you keep it from being to "matchy-matchy" as we tend to say?  Well, by moving the shapes and color placements around.  So here you see a single dining room table bowl chandelier....and in the thumbnails you will see a semi-flush in the transitional room, and a single pendant in the short peninsula.  The semi-flush was about $400.00 and the single pendant was about $350.00.
*photos were taken with client's cell phone so they're kind of fuzzy.....sorry.  I think you'll get the idea, though.