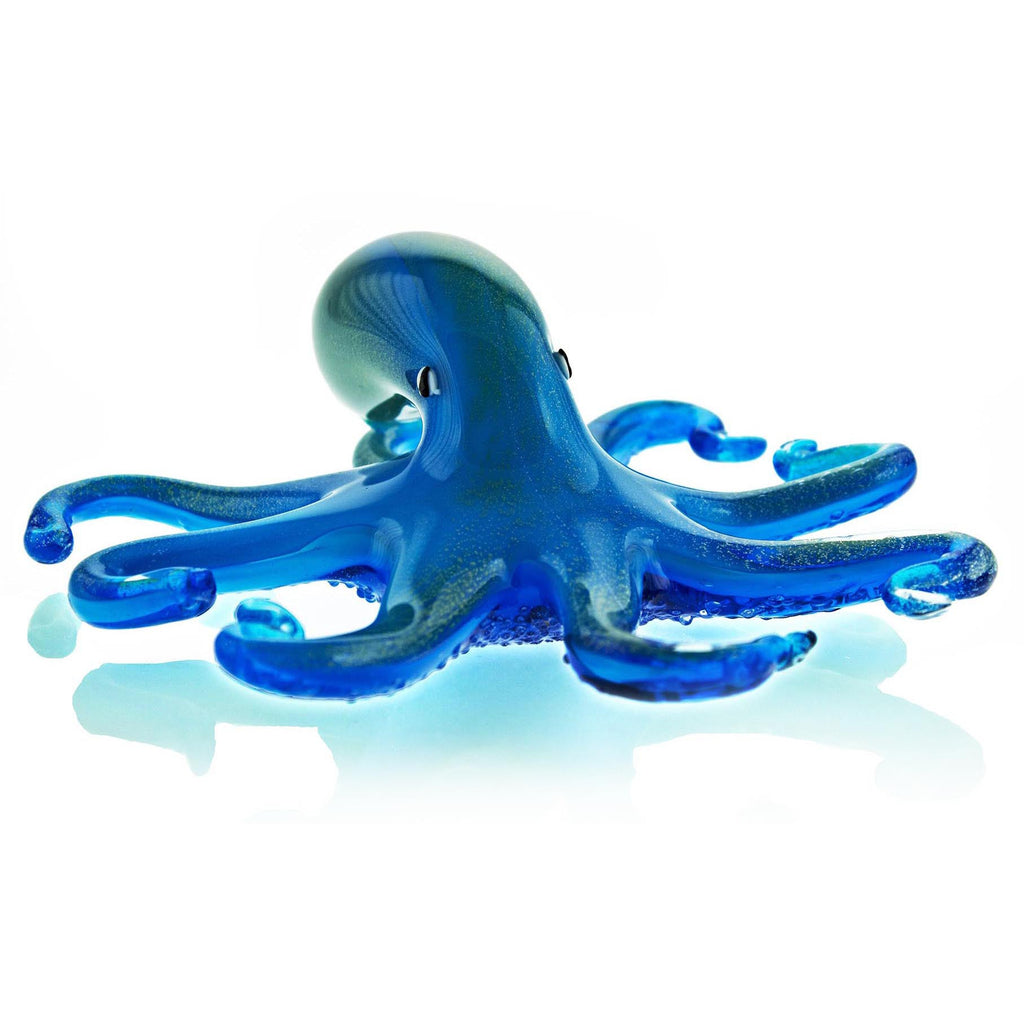 Blue Octopus
This beautiful blue octopus spans a full 8.5" long.  All along the underside are a series of bits of clear glass to give the appearance of suction cups.
Excellent artistic craftsmanship.


REGARDING SHIPPING:
Everything we ship is professionally packed by glass artists with 20 years experience packing our art glass. We use only the finest packing materials. Always Fully Insured !