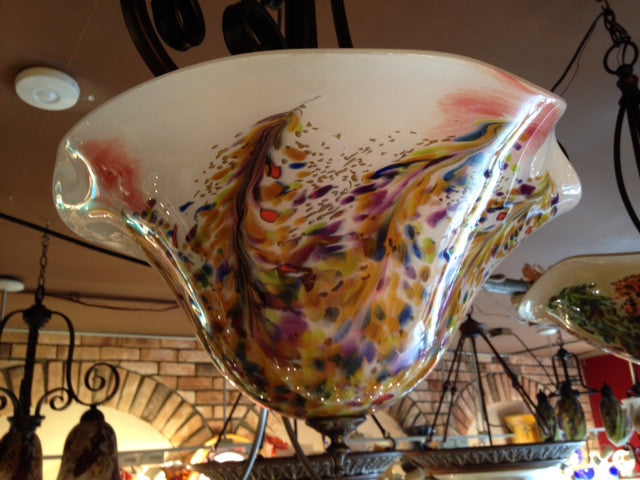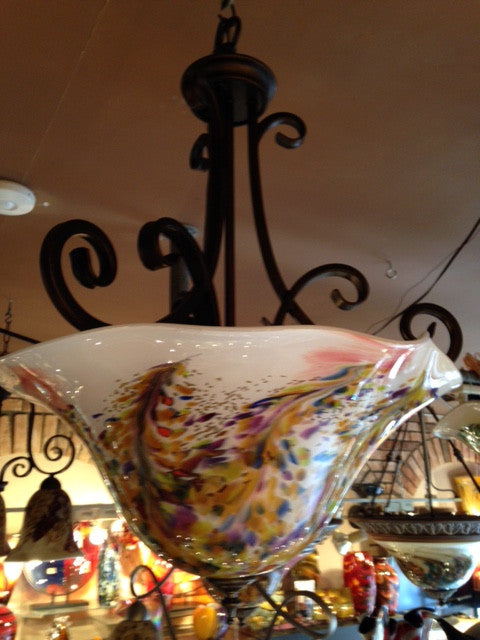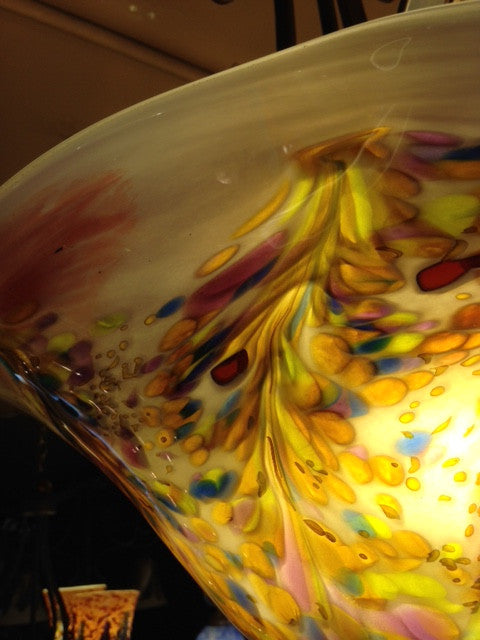 Bowl Pendant Chandelier - Grace
This particular design came by way of a lovely family that lives on the Jersey Shores.  The Grace family.  All of the colors were gathered by them and I liked it so much we made one for us.  It's so happy and warm!  This piece is 27 1/2" tall and about 19" wide.  It comes with an additional 6' of chain and a canopy for immediate installation.  The fixture is an antique bronze finish and works well with most interior styles.
Custom order on this size usually runs about $1,200.00.  But because it's on the floor....the price is a little more comfortable.  This item has sold but if you like it, we'll make one just for you!